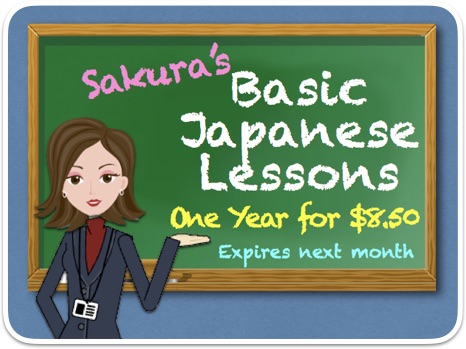 Hello!
If you're looking for beginner level lessons then check out my new site:
※The price has changed to $8.50 as of June 15.※
If you sign up now you can get a 1-Year Subscription for only $7.50 (US). You'll never have to pay more than 7.50 per year (62 cents per month!) to maintain your subscription and keep getting fresh content. As I add new content, the subscription fee for new users will go up, but your fee will never increase. This is your chance to lock in access at a super low bargain price.
Help support the site! Your contribution will help me grow the site and ensure the addition of lots more great content.
The current price of $7.50 will last till June 15 (GMT).
Be sure to give the sample a lesson a try!
Thanks!
Sakura