Hello everyone!
I am happy to announce a celebration sale. What are we celebrating? This week I completed my 100th lesson and I am opening a new Japanese site for basic users. Check it out here: Basic Japanese Lessons
I will be offering the following discounts for one week starting today (January 18).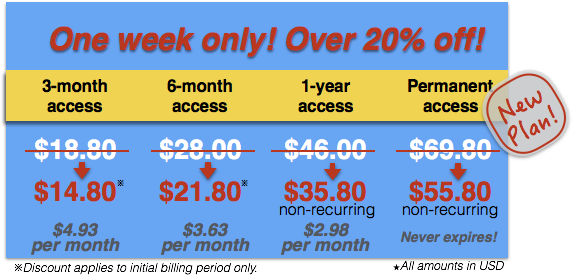 Thanks so much for your support over the past few years. I couldn't have done it without you.
Warmest regards,
Sakura